Since its establishment in 2019, the following initiatives have been implemented. Please note that meetings of working groups, board of directors, and preparatory committees are held as needed.
Jun 24, 2021
Seminar conducted with RSPO as lecturer.
We organized a meeting where we could ask RSPO any questions we wanted. It was a valuable opportunity to ask any questions mainly on supply chain certification, communication, etc.
Mar 18, 2021
3rd general meeting held.
Jul 2, 2020
Palm oil workshop held.
We have planned a workshop for companies that are just starting out to learn the basic concept of how to think about and proceed with "palm oil procurement". Including case studies from our member companies, we shared comprehensive information such as specific explanations of RSPO, how to proceed within the company, sharing the direction to aim for, the overall flow of the business, and how to check the amount of palm oil being purchased and suppliers.
Feb 18, 2020
RSPO Trade Mark Workshop for JaSPON (organized by RSPO)
A workshop on how to claim the RSPO trademark was held. Contents : -Necessary procedures and steps for claiming a trademark -How to obtain supply chain certification -Scope of supply chain certification when there is outsourcing -Responsibilities of RSPO members
Jan 20, 2020
The 2nd general meeting held.
Nov 7, 2019
After the RSPO General Assembly, JaSPON members went on an inspection tour to Malaysia.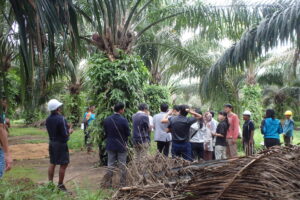 On November 7-9, 2019, three days after the RSPO General Assembly, we visited the site in Malaysia. We visited small scale farmers, large scale farmers, oil mills and refineries.
Nov 3, 2019
Meeting with the RSPO Secretariat in conjunction with the RSPO General Assembly.
On November 3-6, 2019, I attended the RSPO General Assembly in Malaysia and met with the Secretariat.
Oct 24, 2019
The 1st general meeting held.
Sep 1, 2019
Start of working group activities.
May 15, 2019
Seminar conducted with RSPO as lecturer.
We invited a lecturer from RSPO who explained what RSPO is, about RSPO's system (how to become a member of RSPO, explanation of the status of standard revision, how to use RSPO website, etc.), and about supply chain certification. The seminar was followed by an RSPO-JaSPON meeting.
Apr 11, 2019
JaSPON Launch Press Conference held.
入会申請はこちらから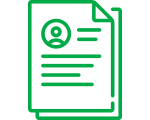 JaSPONへの入会を希望する法人/団体は、「JaSPON入会申請フォーム」に入力の上、JaSPON事務局までご送付ください。フォームを送信いただいたのち、理事会メンバーにて検討の上、事務局より入会承認の可否をお伝えいたします。